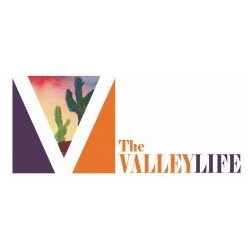 VALLEYLIFE
Caregiver / Transporter Day Services 7am-4:00pm Mon-Fri
Phoenix, AZ
Full Time Caregiver/Driver
$400 SIGN ON BONUS!!! $50 after 90 days, $150 after 6 months and $200 after 1 year.
$200 Referral Bonus!
Monday - Friday 7 am - 4:00
Valid AZ Driver's License required
$12.65 per hour and $15.00 per hour when transporting members
We are currently looking for responsible, energetic Caregiver to work in our daytime activity centers.
Our caregivers will provide compassionate care of the highest quality to developmentally disabled children and adults.
All qualified candidates must be genuinely concerned about helping people. VALLEYLIFE employees are held to the highest standards of honesty and integrity.
Experience is not required. VALLEYLIFE provides paid training and certification.
All qualified candidates must meet the following job requirements:
Be able successfully pass a background check that meets State Licensure requirements.
Have a valid Arizona Driver's License with 39 months of driving history.
Have reliable transportation and be able to arrive at assigned jobsite on time.
Be able to lift 50 pounds.
Be able to stand for most of the day.
Be able to maintain satisfactory relationships with administrative staff, clients, and family members.
Be able to follow verbal and written instructions.
Be able to document provided services accurately and efficiently.
Possess basic computer skills.
VALLEYLIFE is a drug free employer.
VALLEYLIFE is an EEO Employer. It is our policy to recruit the best candidates we can. All qualified applicants, who are eligible for employment, will be considered for advertised job opportunities without discrimination based on race, color, religion, sex, or national origin.

VALLEYLIFE IS A SMOKE FREE WORKPLACE

VALLEYLIFE further honors federal and state legislation that prohibits discrimination related to age, veteran status, equal pay, pregnancy, or rehabilitation.
IND123
19813227
19813227