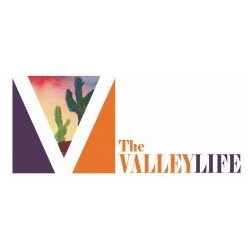 VALLEYLIFE
DSP1 Caregiver-91st Ave & Happy Valley Rd.
Phoenix, AZ
Full Time Caregivers at 91st Ave & Happy Valley Road.
No experience necessary. Paid Training.
VALLEYLIFE is a nonprofit organization that provides premierservices to individuals with disabilities to enhance their quality of life. Weare committed to helping people with disabilities in our community by enrichingtheir lives with rewarding experiences and valuable opportunities. We enablethem to live a life with choices, independence and dignity. Our services aredelivered through our caring and dedicated staff, specialized programs andadvocacy.
Minimum Job Requirements
Be able successfully pass a background check that meets State Licensure requirements.
Have reliable transportation and be able to arrive at assigned jobsite on time.
Be able to function in a home setting with minimal direct supervision.
Be able to maintain satisfactory relationships with administrative staff, clients, and family members.
Be able to follow verbal and written instructions.
Be able to document provided services accurately and efficiently.
Possess basic computer skills.
gxhynl5xls8s
157116906