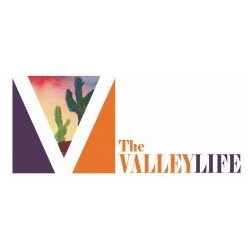 VALLEYLIFE
Employment Specialist / Job Coach
Phoenix, AZ
Job Coach
VALLEYLIFE is a nonprofit organization that provides premier services to individuals with disabilities to enhance their quality of life. We are committed to helping people with disabilities in our community by enriching their lives with rewarding experiences and valuable opportunities. We enable them to live a life with choices, independence and dignity. Our services are delivered through our caring and dedicated staff, specialized programs and advocacy.
Position Summary
Provides job placement, training, transportation and support to individuals with disabilities to maximize community integration and job retention in accordance with VALLEYLIFE Policy and Procedure.
Position Responsibilities
Transports members. All drivers must have at least 39 months of driving history to drive for VALLEYLIFE.
Develops member training strategy, prepares Employment Development Plan, implements and modifies as required.
Develops members job descriptions, job task analysis, member schedules, and vocational assessment.
Provides members training in all aspects of job-seeking skills.
Ensures compliance with Department of Labor regulation by performing prompt and accurate time studies.
Assists in planning member transportation to VALLEYLIFE or job site.
Maintains accurate records of member progress and billing information.
Assist Job Developer in identifying and developing community job sites.
Participates in department staff meetings, interdepartmental meetings and committees as required.
Performs additional job duties as required.
Knowledge, Skills and Abilities
Ability to maintain successful work relationships with the individuals served, families, referring agency staff, employers, supervisors, co-workers and agency staff.
Ability to communicate clearly and effectively.
A knowledge of vocational training programs as they pertain to individuals with disabilities.
Ability to plan, organizes, and carries out program objectives.
Bi-lingual or American Sign Language preferred.
Requirements
High school diploma or GED required.
A.A or 60 hours college level courses with emphasis in behavioral science preferred.
Must be eligible to drive VALLEYLIFE vehicles. An AZ Driver's License with 3 years of good driving history required.
Demonstrated knowledge and competency (by evidence of training and/or successful experience) in a minimum of five (5) of the eight (8) basic training areas described below. Employment Specialists providing services to members with developmental disabilities are required to complete Work Behavior-Support Training as on of their five (5) areas.
Work Behavior-Support training (instructional strategies; data collection, functional analysis and behavioral support plan development)
Performing (and reporting on) analyses of discrepancies between an employers requirements and a members actual demonstrated performance.
Development and use of natural supports in the workplace.
Social Security Work Incentives.
Job development/Marketing of supported employment.
Job Club training (required if coach is conducting Job Clubs).
Ethics and boundaries (required).
Disability awareness.
Physical Demands
Must be on your feet for at least 8 hours at a time.
Must be able to bend, stoop, pull, push and walk constantly.
Must be able to lift 50 lbs on intermittent basis.
VALLEYLIFE is committed to creating a diverse environment and proud to be an equal opportunity employer. All qualified applicants will receive consideration for employment without regard to race, color, religion, gender, gender identity or expression, sexual orientation, national origin, genetics, disability, age, or veteran status. All individuals employed by VALLEYLIFE must be able to obtain a federal fingerprint clearance card. Direct service workers are security sensitive positions and must adhere to all required regulations. VALLEYLIFE is a Drug Free Workplace.
VALLEYLIFE benefits include: medical, dental, vision, life insurance, short and long term disability, flexible spending account, 403b retirement, paid time off and paid holidays. Benefits are available to all full time employees.
VALLEYLIFE is a 501(c)(3) corporation governed by a Board of Directors.
NOTE: Employment Specialist positions are safety sensitive occupations, where the employee holding this position has the responsibility for his/her own safety and the safety of other persons. Employees may not work under the influence of alcohol or drugs (prescription or otherwise). An employee has to be with clear mind and diligent while occupying such positions.
19813321
19813321