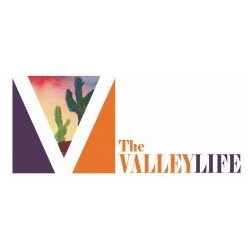 VALLEYLIFE
Group Home Supervisor
Phoenix, AZ
VALLEYLIFE is a non-profit organization that provides programs and services to men, women, and children with developmental disabilities.
VALLEYLIFE is currently searching for a Full-time Group Home Supervisors
Northern & 51st Ave.
Deer Valley & 91st Ave.


Salary: $35,568
Group Home Supervisor job duties include supervising staff in an assigned group home, writing and implementing ISP plans and behavior building plans, presenting these plans to staff, guardians and/or families of clients and maintaining assigned group home in accordance with state licensure standards. Supervisors also must be able to monitor and record individual client's progress using our electronic record keeping system.
qualified candidates will have heavy medical experience. Position may, at times, include evenings and weekends. Flexibility is a must!
All qualified candidates must be genuinely concerned about helping people. VALLEYLIFE employees are held to the highest moral standards of honesty and integrity.
VALLEYLIFE is a drug free employer.

Minimum Job Requirements

Minimum of 2 years experience working with developmental disabilities.
A valid AZ Driver's License with no more than 2 minor violations.
Have reliable transportation and be able to arrive at assigned jobsite on time.
Be able to function in a home setting with minimal direct supervision.
Be able to maintain satisfactory relationships with administrative staff, clients, and family members.Be able to follow verbal and written instructions.
Be able to document provided services accurately and efficiently.
Possess basic computer skills.
19813347
19813347