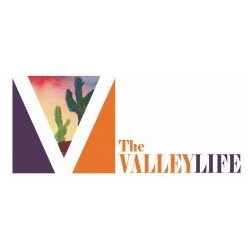 VALLEYLIFE
In Home Caregiver
Phoenix, AZ
OVERNIGHT IN HOME CAREGIVERS NEEDED FOR 12th Street and Indian School FULL OR PART TIME
Experience In HCBS required. Providing services for individuals with developmental disabilities in the client's home or in a VALLEYLIFE group home.
Paid Training
Bonus Programs
Position Responsibilities
1. Follows all policies and procedures, standards and licensing requirements.
2. Follows all policies and procedures regarding attendance, including punctuality and notification.
3. Maintains appropriate reports and accurately completes all documentation and forms and provides HCBS Coordinator the completed monthly billing/timesheets and reporting documents within the required timeline.
4. Administers, documents, and stores medications according to policies and procedures.
5. Records and report any change in an individuals physical and or behavioral status.
6. Responsible for the maintenance, safety, care, storage and security of program equipment, supplies, and personal possessions of the client.
7. Follows a daily schedule and carries out any assigned duties to provide a normal rhythm of life.
8. Provides assistance and support to individuals when ill and responds to health threatening emergencies.
9. Respects confidentiality, individuality and the rights of all people served by this agency.
10. Participates in all components of the Individual Service Plan (ISP).
11. Assists in the development, implementation and maintenance of programmatic objectives developed by the Interdisciplinary Team.
12. Interacts positively with all clients and shows interest toward the job being performed.
13. Cooperates with others to accomplish the goals and objectives of VALLEYLIFE.
14. Follows the chain of command/communications to effectively deal with all concerns, questions and emergencies.
15. Participates in all meetings and attends in-service training as required by Valley.
16. Must maintain appropriate appearance.
17. Maintains all records needed for documentation of training of clients.
18. Ensure that clients hygiene, grooming, and dress is appropriate, i.e. bathing, hair care, nail care, dress, shaving, changing soiled briefs, etc.
19. Maintains cleanliness of the worksite, and reports concerns as necessary through proper procedures.
20. Encourage and develop independent client choice-making in activities of daily living.
22. Perform other duties as may be assigned to meet the needs of VALLEYLIFE, its programs and members.
IND123
xnc4sre6r3l0
157116898