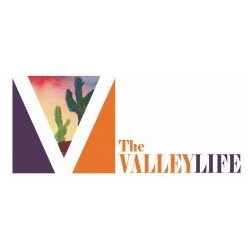 VALLEYLIFE
Landscaper
Phoenix, AZ
Landscaper Job Description
$17-$20
Come work at VALLEYLIFE, a non-profit organization that provides programs and services to men, women, and children with developmental disabilities, cognitive disabilities and mental health needs. We are looking to hire an experienced Landscaper to help us keep our properties look pristine. Apply today!
Responsibilities for Landscaper
Maintain the grounds owned or leased by VALLEYLIFE in a neat and professional manner, including regular weed control.
Conduct minor repairs and maintenance procedures on equipment utilized in groundskeeping.
Utilize pesticides to rid grounds of pests such as mosquitos, wasps, and ticks.
Efficiently apply fertilizer to property grounds to enhance growth.
Safely cut grounds using hand or power mower for trimming edges around walkways, flower beds, and walls.
Ensure grounds are free of weeds and dead plants.
Irrigation Responsibilities:
Install new sprinkler systems as needed, including new landscaping as needed.
Maintain and repair sprinkler systems and timers to ensure proper working condition.
Qualifications for Landscaper
A minimum of 2 years' experience in a landscaping or groundskeeping role.
Must be able to safely operate maintenance equipment including lawnmowers, leaf blowers, and hedge trimmers.
Strong knowledge of pest management and basic lawn maintenance Excellent organizational skills.
Ability to work in a variety of outside conditions for long periods of time.
Maintain accurate records and submit invoices or receipts as needed.
Prune and trim trees, shrubs, and hedges.
Gather and remove litter.
Setup and breakdown of company events.
Other duties as assigned.
VALLEYLIFE employees are held to the highest moral standards of honesty and integrity.
VALLEYLIFE is a drug free employer.
VALLEYLIFE properties are NON smoking.
Requirements:
High School Diploma or equivalent
Computer literate
Arizona Driver's license
Ability to lift 50 pounds

NOTE: Landscape positions are safety sensitive occupations, where the employee holding this position has the responsibility for his/her own safety and the safety of other persons. Employees may not work under the influence of alcohol or drugs (prescription or otherwise). An employee has to have a clear mind and diligent while occupying such positions.

56296495
56296495