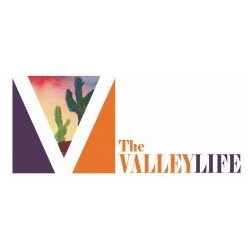 VALLEYLIFE
Lead Caregiver Group Home
Phoenix, AZ
Sign on Bonus!!
$50 after 90 days
$150 after 6 months
$200 after 1 year
This position requires a valid AZ driver's license
$13.25 - $14.50 per hour
VALLEYLIFE benefits include: medical, dental, vision, life insurance, short and long term disability, flexible spending account, 403b retirement, paid time off and paid holidays. Benefits are available to all full time employees.
Lead Caregiver for a group home must have a minimum of 2 years experience in a group home environment.
LEAD TECH Minimum Job Requirements
Follows daily schedule, implements and documents member programs.
Must have an Arizona Driver's License with 39 months of clear driving history.
Valid Class 1 Fingerprint Clearance card.
Orders, administers, documents and stores medication.
Notifies Supervisor if there are documentation errors/omissions.
Ensures client hygiene, grooming and dress is appropriate.
Assists in training new employees and orientation of new members to area.
Maintains program equipment and notifies supervisor of supply needs.
Provides input for the development of the Individual Service Program Plan (I.S.P.P)..
Assists in maintaining adequate groceries, hygiene supplies, and other general/cleaning supplies.
In the absence of the supervisor, functions as acting supervisor of the group home as requested.
VALLEYLIFE is committed to creating a diverse environment and proud to be an equal opportunity employer. All qualified applicants will receive consideration for employment without regard to race, color, religion, gender, gender identity or expression, sexual orientation, national origin, genetics, disability, age, or veteran status.
All individuals employed by VALLEYLIFE must be able to obtain a federal fingerprint clearance card. Direct service workers are security sensitive positions and must adhere to all required regulations. VALLEYLIFE is a Drug Free Workplace.
NOTE: Direct Support Professional positions are safety sensitive occupations, where the employee holding this position has the responsibility for his/her own safety and the safety of other persons. Employees may not work under the influence of alcohol or drugs (prescription or otherwise). An employee has to be with clear mind and diligent while occupying such positions.
19813247
19813247