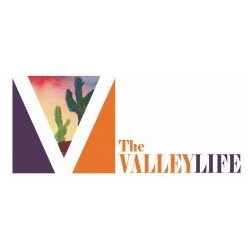 VALLEYLIFE
PART TIME CAREGIVERS
Phoenix, AZ
Call
PART TIME CAREGIVERS. WORK 1 - 3 SHIFTS A WEEK!
All shifts available
We are currently looking for responsible, energetic Caregivers. Our caregivers will provide compassionate care of the highest quality to developmentally disabled children and adults. Support services will be provided on a one on one basis that will include assisting with the activities of daily living and providing companionship.
Experience is not required. VALLEYLIFE provides paid training and certification.
Minimum Job Requirements
A valid Arizona Driver's License is a plus.
Be able successfully pass a background check that meets State Licensure requirements.
Have reliable transportation and be able to arrive at assigned jobsite on time.
Be able to function in a home setting with minimal direct supervision.
Be able to maintain satisfactory relationships with administrative staff, clients, and family members.
Be able to follow verbal and written instructions.
Be able to document provided services accurately and efficiently.
Possess basic computer skills.
VALLEYLIFE is committed to creating a diverse environment and proud to be an equal opportunity employer. All qualified applicants will receive consideration for employment without regard to race, color, religion, gender, gender identity or expression, sexual orientation, national origin, genetics, disability, age, or veteran status. All individuals employed byVALLEYLIFE must be able to obtain a federal fingerprint clearance card. Direct service workers are security sensitivepositions and must adhere to all required regulations. VALLEYLIFE is a DrugFree Workplace.
VALLEYLIFE benefits include: medical, dental, vision, lifeinsurance, short and long term disability, flexible spending account, 403bretirement, paid time off and paid holidays. Benefits are available to all fulltime employees.
VALLEYLIFE is a 501(c)(3)corporation governed by a Board of Directors.
IND123
96087436
96087436